Back to the list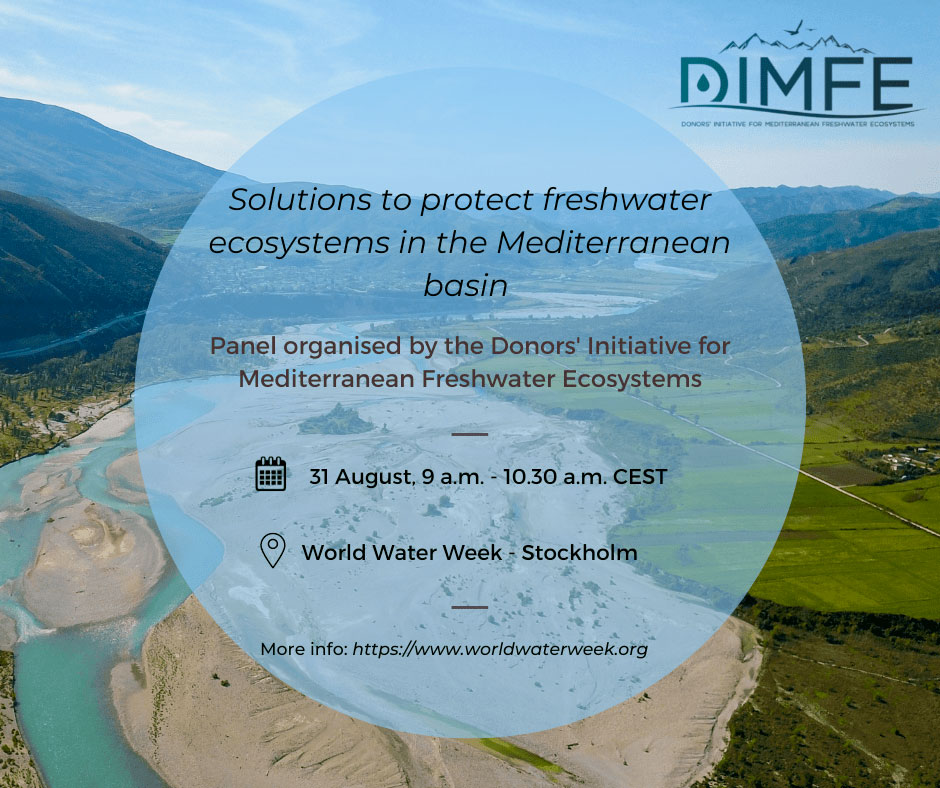 DIMFE will be hosting a panel at the 2022 World Water Week, in Stockholm
Event
As part of the World Water Week to be held in Stockholm from 28 August to 1 September, DIMFE is organising a panel on "Solutions to protect freshwater ecosystems in the Mediterranean basin", on wednesday, August 31st 2022, from 9:00 to 10:30 AM.
This interactive session will bring together experts in the field of freshwater conservation to discuss the importance and means to protect and restore Mediterranean freshwater ecosystems.
Several speakers from the academic and philanthropic sectors will address existing solutions that can be brought through:
Field projects (featuring examples from concrete projects in Greece, Malta and Morocco)
Networking and international collaboration: Mediterranean Water Institute (IME)
Financing (ex: Sebou Fund, DIMFE)
During this panel, the second DIMFE call for projects will be launched.
Reservations: worldwaterweek.org/tickets
Click here for more information on the panel.